The Pembrokeshire Coast National Park is the only truly coastal Park in the UK and really lives up to its Welsh name of "Gwlad Hud a Lledrith, the "Land of Mystery and Enchantment. The prestigious National Geographic Magazine rated it as the world's second-best coastal destination in 2012 in recognition of its outstanding rugged cliffs and golden beaches, backed by hidden valleys and rolling mountains.
But the Park also has inland areas which provide great potentail for the landscape photographer. The Daugleddau, known locally as the Secret Waterway, has many serene settings and whose source can be found in the Preseli Mountains in the north which abound with ancient cromlechs and standing stones.
Your tutor and guide is Andy Davies, a professional photographer and lecturer, who has an indepth knowledge of the Park as he has been photographing and exploring its landscape since 1999 when he moved to West Wales. Many of the Park's locations are featured in a book he produced in 2008 called Coastline Wales.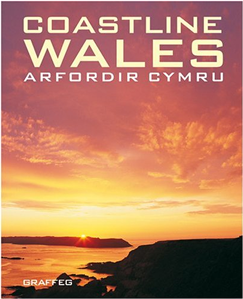 This day or short-stay workshop caters for all skill levels, from complete beginners to aspiring professionals. Hands-on expert tuition is provided to small groups who are initially taken back to the fundamentals of photography, rapidly progressing to having full creative control of either digital compact cameras with manual capability or digital single lens reflex cameras (DSLRs) with interchangeable lenses.
There is plenty of time throughout the weekend for one-to-one tuition when topics of your interest can be explored. Instruction on picture editing will be given as well as group image critique sessions.
Dates
Please contact me as this can be run throughout the year for groups of two or more.
Cost
£125 per day or £270 per person for the two workshop days plus an evening image editing and review session..
How to book
Please email andy@andydavies.info Numbers are limited so please book as early as possible.
Joining instructions
These will be issued closer to the workshop date.
Fitness level
The workshop does not involve day long hikes but will require the abilitity to walk along the coastal footpath to various locations where steep gradients may be encountered.

Equipment required
Digital compact cameras or digital single lens reflex cameras (DSLRs) with interchangeable lenses. We will be covering a variety of subjects so bring all the lenses you have! Tripod.
For the short-stay option, please bring a laptop computer if you have one loaded with Adobe Photoshop Creative Suite, Elements, Lightroom or other photo editing program. Trial versions can be downloaded from the Adobe website. Lead to connect your camera to a laptop's USB port. Please ensure that batteries are fully charged. Camera manual and software installation disk.